Ready for a clean slate? It's the perfect time to embrace your inner (or outer) neat freak! Freshen the linens, open the windows, deep-clean the corners, and let the fresh feeling of spring fill your home.
Get started with April's PV promo, filled with products to help make spring cleaning a little bit less of a chore. Plus, you can meet your PV goal with this year's spring collection of products that kick off the new season—available now at YoungLiving.com.
Discover how you can use these oils this season while you spruce up your space, and click here to see how you can qualify to get them for free!
Tea Tree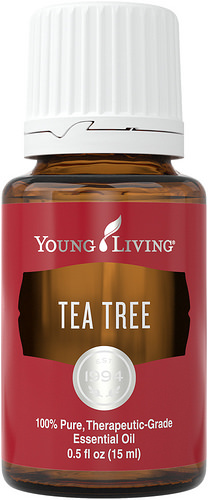 Tea Tree's cleansing properties and crisp scent make it a must-have for anyone who prefers plant-based products, and you can use this versatile oil for everything from home cleaning to skin care!
Make a homemade linen spritzer by combining water and
Tea Tree
oil in a small spray bottle to refresh sheets and towels that have been stashed in the closet all winter! Diffuse Tea Tree oil to infused a space with its fresh, earthy aroma and combat stale air in the home. Add a drop or two to a nourishing moisturizer or rejuvenating hair mask to make the most of Tea Tree's benefits in your beauty routine.
Tangerine Vitality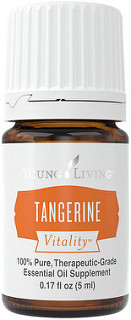 Treat yourself during your spring cleaning with the bright citrus flavor of Tangerine Vitality™! It has the perfect amount of sweet-sour bite, so you can easily add it to breakfast, lunch, dinner, and in between.
Add a drop to your chilled sparkling water, lemonade, or NingXia Zyng™ for an extra refreshing drink to help you stay hydrated during the hard work of Saturday chores. Use Tangerine Vitality to create a fruit dip your family can snack on with crisp fruit. Healthy snacks will help keep energy and spirits high even during housework! Create a homemade citrus vinaigrette with your favorite fresh ingredients and a few drops of Tangerine Vitality. It's perfect for fresh spring salads and veggies! Customize store-bought or homemade marinades with the bright taste of Tangerine Vitality. With veggies and meats ready to go on the grill, it's easier to stay on top of your busy schedule.
What are your favorite ways to use oils in your spring cleaning? Tell us in the comments!
* Please note that all comments are moderated and won't appear immediately. Additionally, some posts may be slightly modified or deleted to maintain compliance with Young Living's Policies and Procedures and federal regulations. To ensure your comments are compliant, please refer to the Suggested Product Claims document.